Gone are the days of bulky white storage heaters best hidden under a cover.
GLOW™ is proud to install some of the most efficient and stylish electric heaters available in the UK, but there's more to life than just efficiency, right? Gone are the days of bulky white storage heaters that were best hidden under a cover. GLOW™ brings electric heating into the 21st century with stylish and efficient heaters, and with a wide variety of different sizes and over 192 colours to choose from, there's a heater available for every room in the house.
So, whether you're looking for an efficient, conventional heater to replace your old-style storage heater or you fancy a splash of colour to brighten up a living room, why not let GLOW™ the Electric Heating Experts help you to deliver warmth and style while saving you money on your heating bills.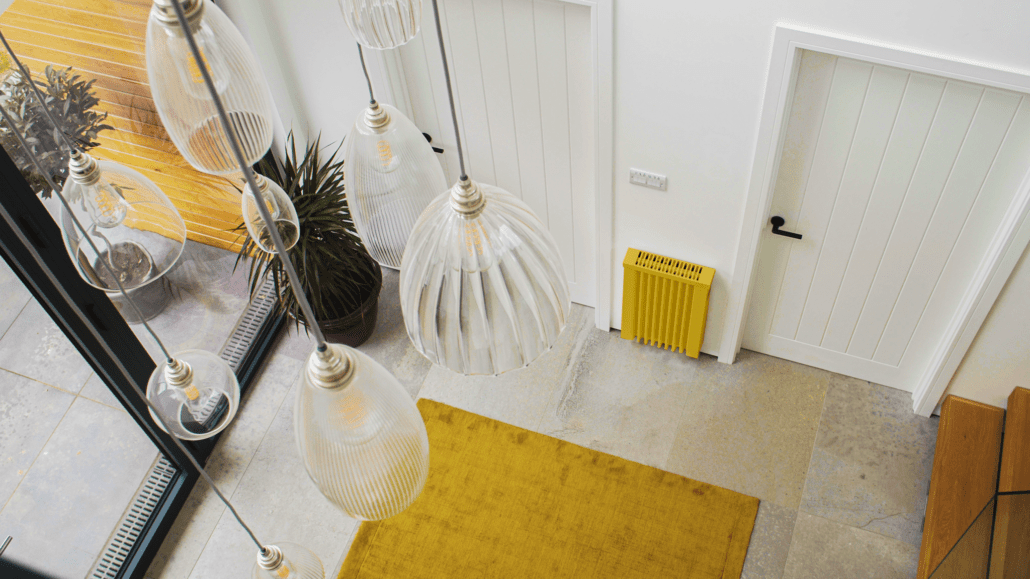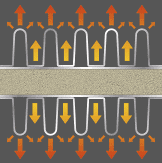 Cosy like a wood stove, offering excellent delivery of heat to any room, and having the ideal ratio between radiation and convection heat, thanks to five times larger ribbed surface. Available in any RAL colour (192 choices)
Reliable overheating protection. Safe and durable thanks to impregnation and air-tight sealed heating conductors. If part of the electric radiator is covered and thus at risk of overheating it is automatically shut off. The uncovered part of the heater continues emitting heat.
When the element heats, it transfers the heat to the fireclay chamotte clay core, and then in turn to the radiant surface of the radiator. Once the core is hot, cold air is drawn from the floor and up through the flutes to create convection heat.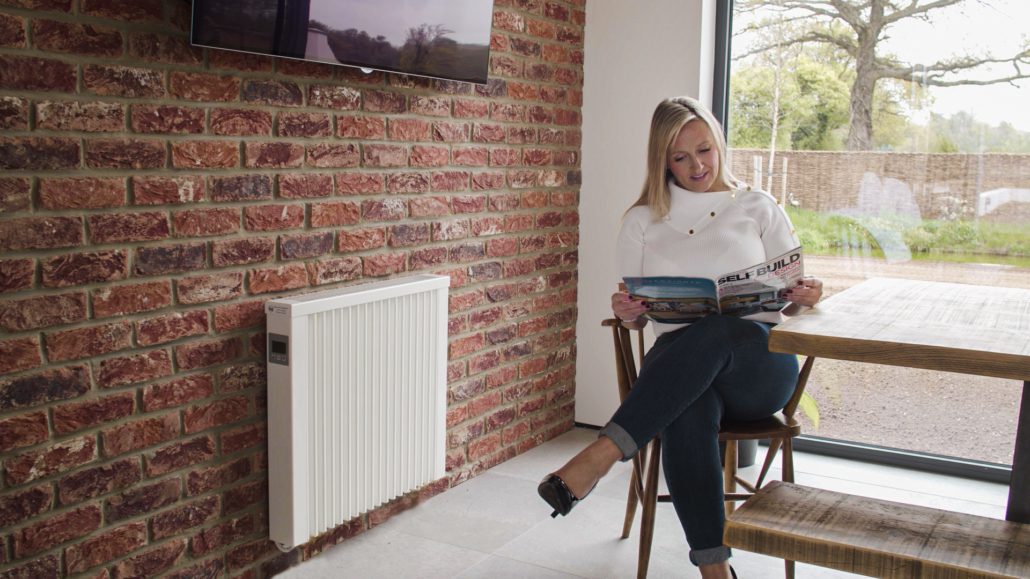 Our standard electric radiators are the most popular solutions for any room. Designed to replace old style night storage heaters, there are many sizes and designs to choose from.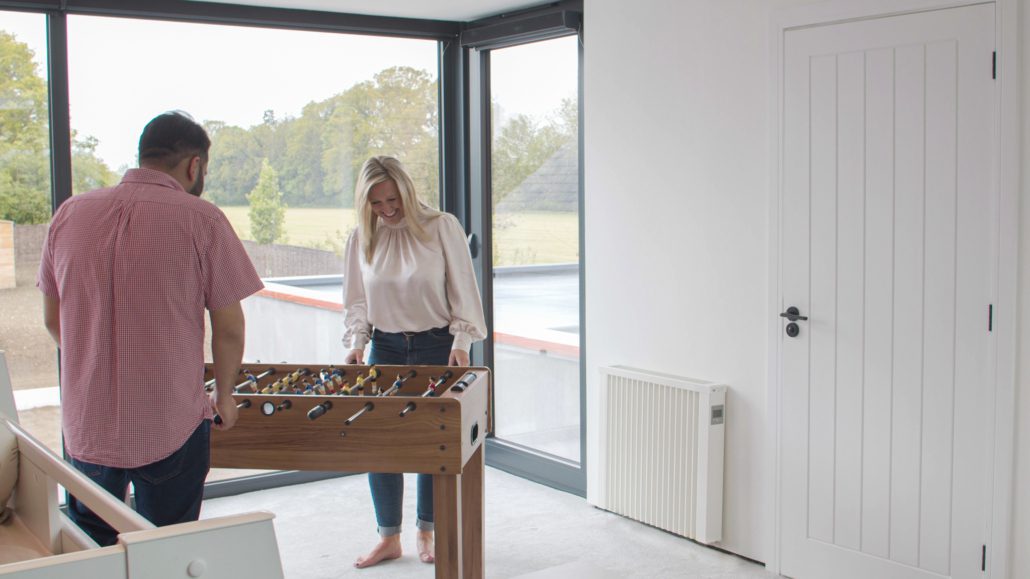 Our low wall electric radiators, are ideal in rooms such as conservatories with dwarf or low walls and large windows. They are typically longer than the standard range, but importantly they are still very slim (90mm depth from the wall to the front of the heater) so they look stylish, whilst heating a cold conservatory.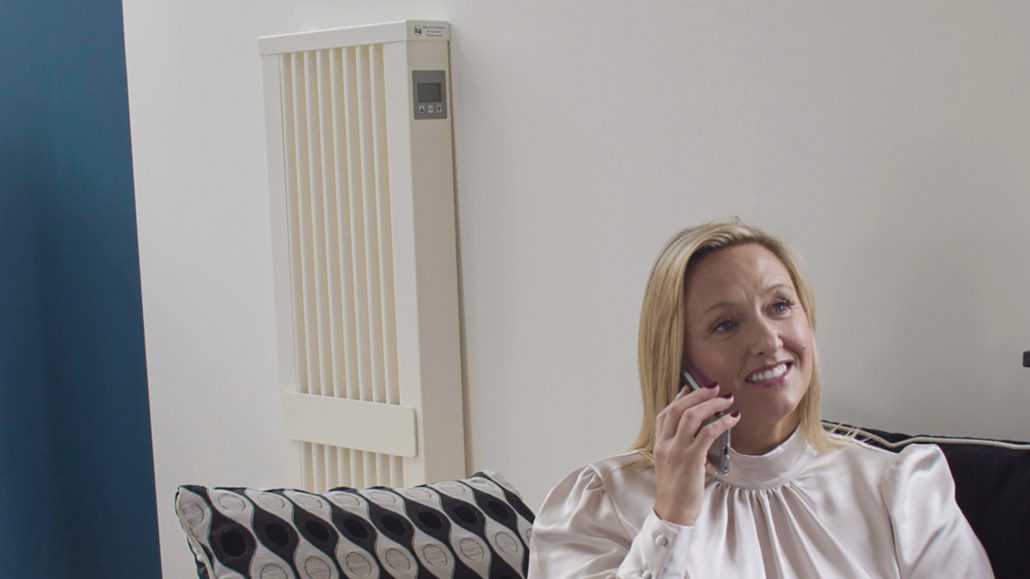 Stylish and slim, and becoming very popular in kitchens, bathrooms, as well as halls and even living rooms, our tall range of electric radiators offer an alternative and stylish look and feel, in any home.
We pride our ourselves on being local, and always on hand to help with any questions you may have. We are part of a UK network and so there's always someone around you, should you require any assistance.
You will deal with us from the initial survey through to the installation. We're friendly, and excellent customer service is key to our success and very important to us, plus of course, we are a WHICH? Trusted Trader too, offering you peace of mind.
FREEPHONE 0800 193 4320
Real quotes from real customers. Nothing tells you more about GLOW Electric Heat than what our customers tell us.
"Great customer care and professionalism shown when we decided to get our heating system installed"