ThermoCore™ Electric Radiators
Reliable and Efficient Heating for Your Comfort
Discover the exceptional GLOW ThermoCore™ collection, a premium range of electric radiators that embodies German style and craftsmanship.
With an unmatched warranty period of 30 years, these radiators are built to stand the test of time. Their innovative design incorporates electrical components securely enclosed within non-porous fireclay heat plates. As the heating element warms, it transfers heat to the fireclay, which then radiates warmth throughout the radiator's surface.
By harnessing the power of an advanced ceramic core, GLOW ThermoCore™ ensures optimal heat retention and convection by drawing in cold air from the floor and circulating it through specifically designed flutes.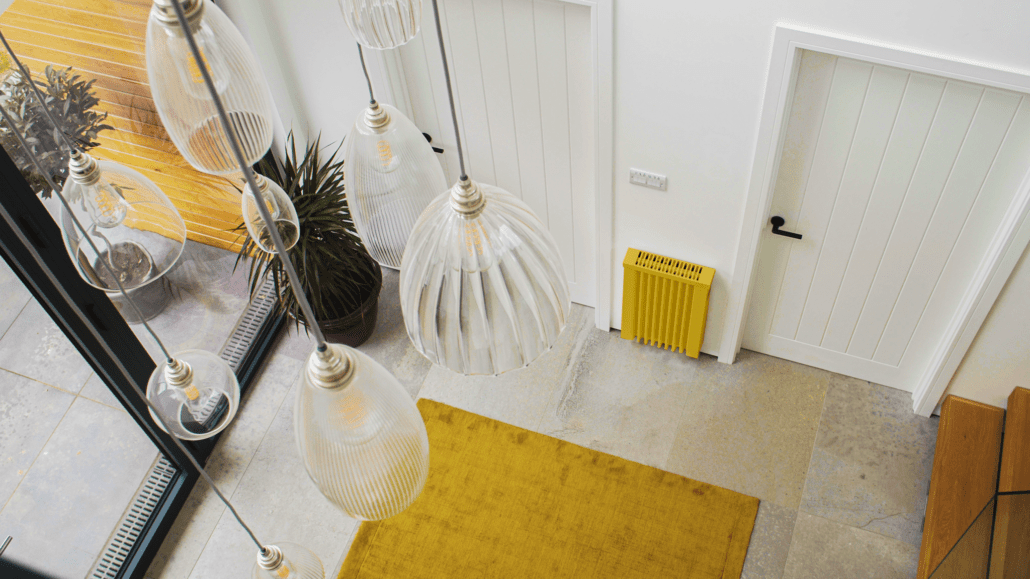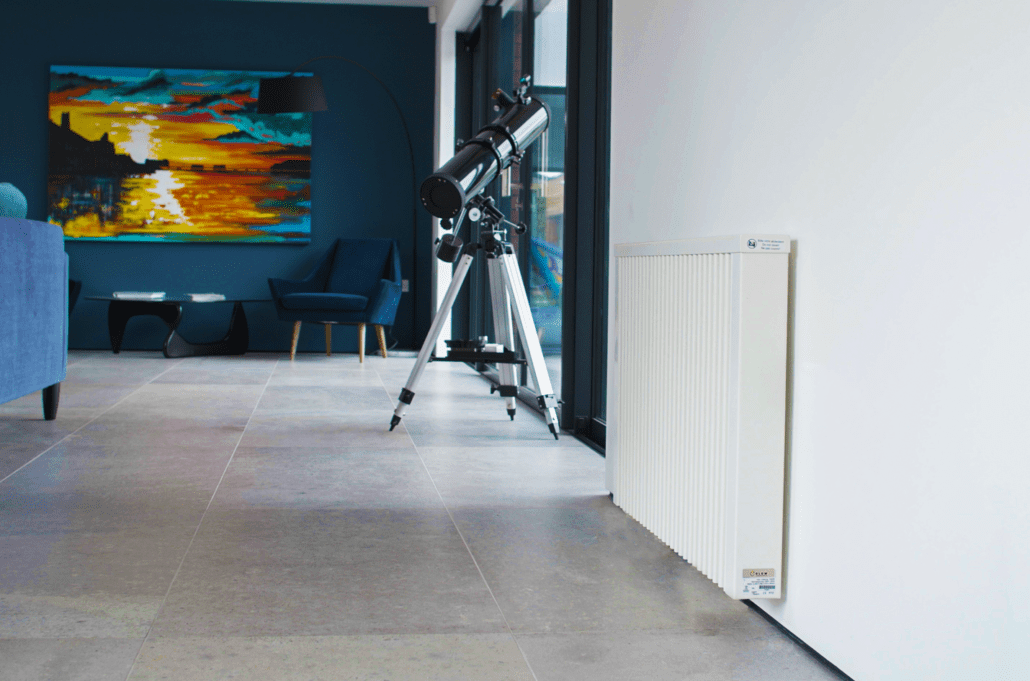 Why Opt For ThermoCore™ Radiators?
GLOW ThermoCore™ electric radiators excel at generating and conserving heat within their cores. This achievement is made possible through a series of fireclay heat plates positioned in the central area of the radiator.
Each heat plate contains a coiled heating element fully embedded within, seamlessly integrated into the plate's structure. Upon activating the electric heating system, the heating element quickly warms up, heating the storage plate within minutes.
Once heated, the heat plate retains warmth for extended periods, effectively transferring heat to the radiator's metal casing and flutes.
Every GLOW ThermoCore™ German radiator is equipped with a built-in digital electronic room thermostat and a 7-day programming system, allowing you to personalise your heating experience.
For added convenience, these radiators can be remotely controlled via radio frequency or through a dedicated smart device app.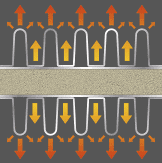 Cosy like a wood stove, offering excellent delivery of heat to any room, and having the ideal ratio between radiation and convection heat, thanks to five times larger ribbed surface. Available in any RAL colour (192 choices)
Reliable overheating protection. Safe and durable thanks to impregnation and air-tight sealed heating conductors. If part of the electric radiator is covered and thus at risk of overheating it is automatically shut off. The uncovered part of the heater continues emitting heat.
When the element heats, it transfers the heat to the fireclay chamotte clay core, and then in turn to the radiant surface of the radiator. Once the core is hot, cold air is drawn from the floor and up through the flutes to create convection heat.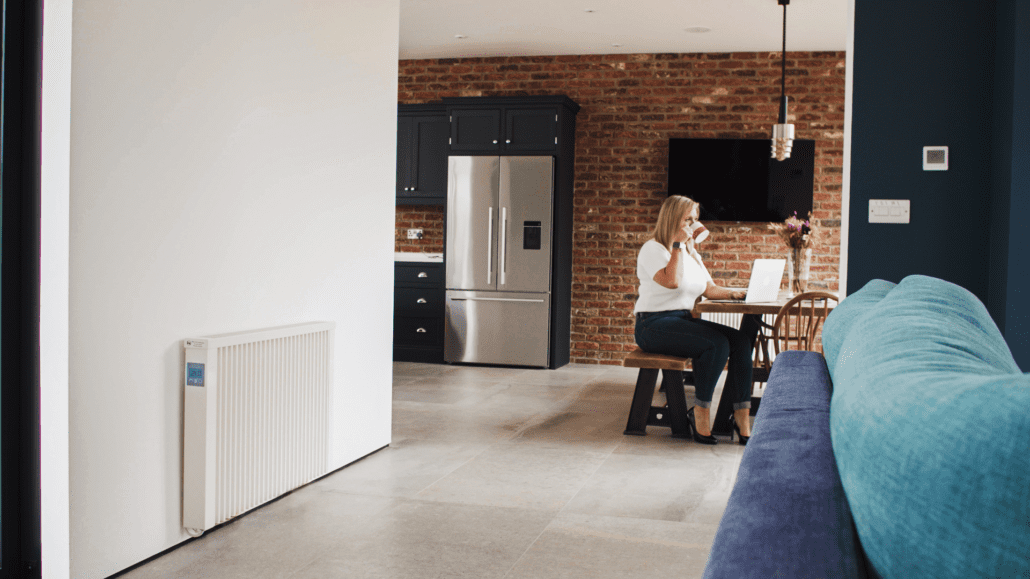 Advantages of ThermoCore™ German Electric Radiators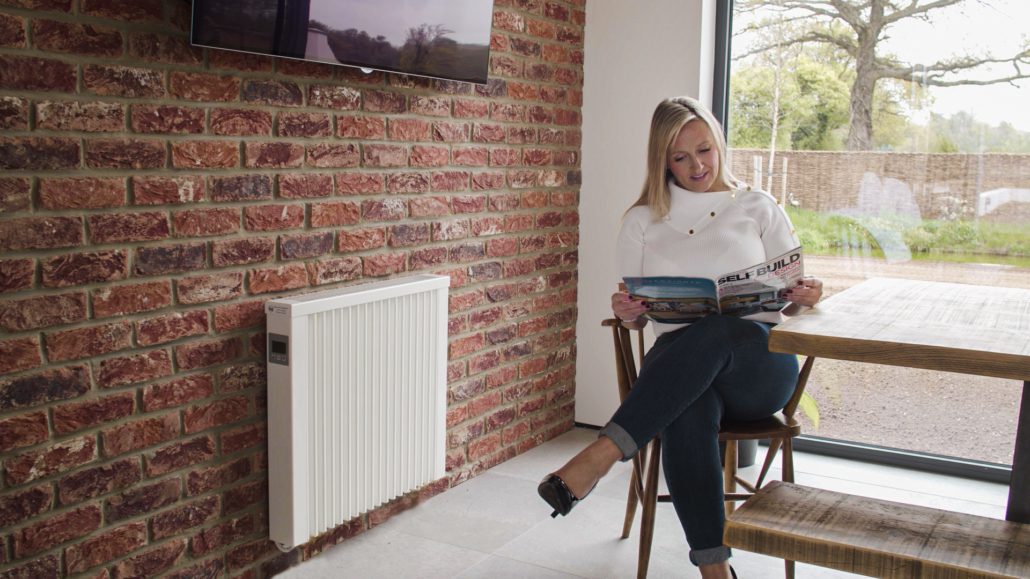 Our standard electric radiators are the most popular solutions for any room. Designed to replace old style night storage heaters, there are many sizes and designs to choose from.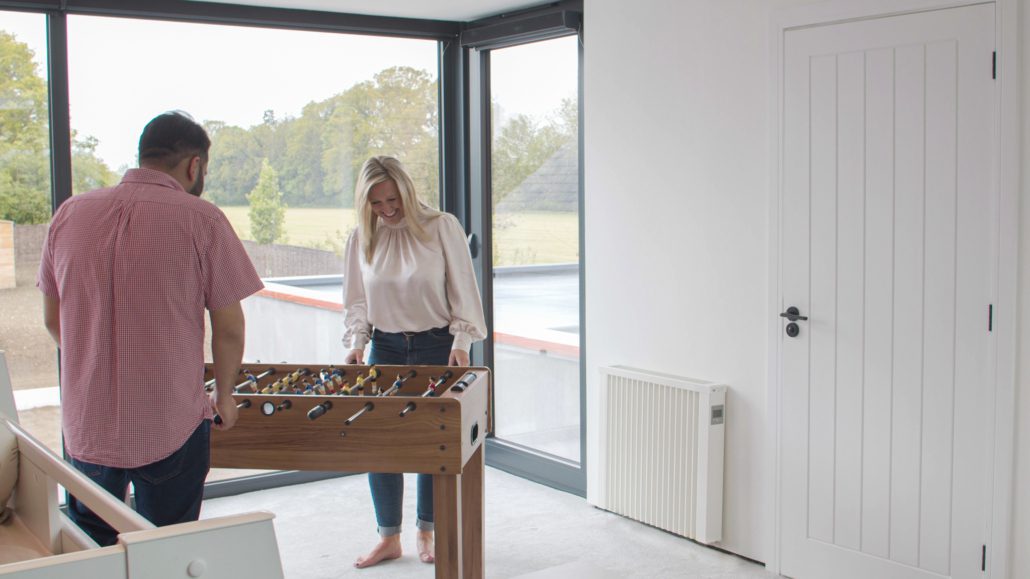 Our low wall electric radiators, are ideal in rooms such as conservatories with dwarf or low walls and large windows. They are typically longer than the standard range, but importantly they are still very slim (90mm depth from the wall to the front of the heater) so they look stylish, whilst heating a cold conservatory.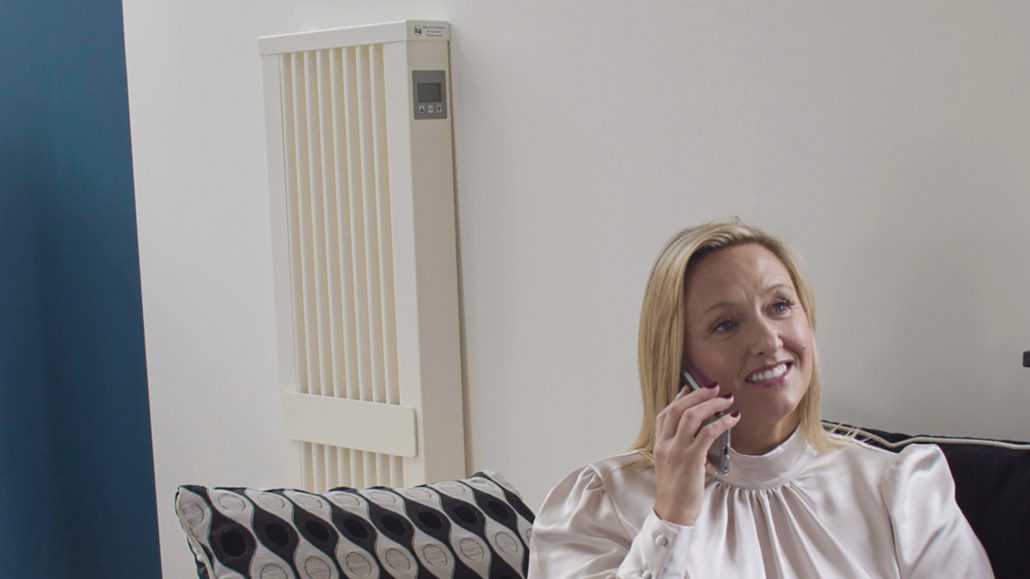 Stylish and slim, and becoming very popular in kitchens, bathrooms, as well as halls and even living rooms, our tall range of electric radiators offer an alternative and stylish look and feel, in any home.
We pride our ourselves on being local, and always on hand to help with any questions you may have. We are part of a UK network and so there's always someone around you, should you require any assistance.
You will deal with us from the initial survey through to the installation. We're friendly, and excellent customer service is key to our success and very important to us, plus of course, we are a WHICH? Trusted Trader too, offering you peace of mind.
FREEPHONE 0800 193 4320